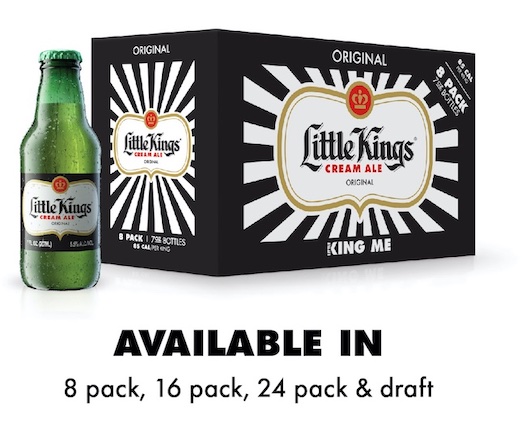 Original Cream Ale
All-natural ingredients, low calories
The OG King is back with a slick new look. Our refreshing cream ale with subtle sweetness is almost too good to be beer.
Twist off the cap on the distinctive 7-ounce bottle and enjoy every cool sip down to the crisp finish. The low-bitterness ale will bring you back to more rebellious days or defy everything you thought you knew about low-calorie beers.
5.5% ABV |  85 Calories  |  < 1 gram Sugar
Drinking Buddies: Whiskey or Bourbon

Belly up to the bar with a traditional boilermaker. Our Original Cream Ale is one of three American styles of beer. Why is it the best beer for boilermakers? Because it's brewed with just the right amount of subtle sweetness and low hops to pair perfectly with a shot of whiskey or bourbon.